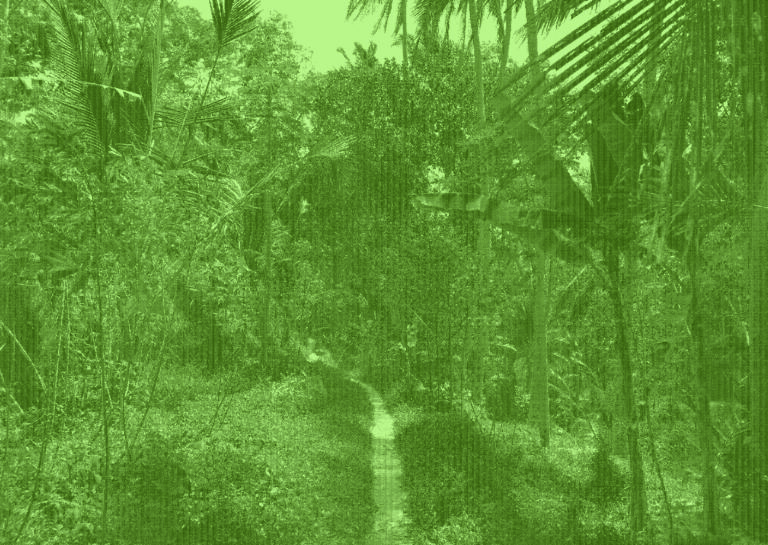 The Garden Of My Existence  
The garden of my existence is an ever evolving project with no set destination but rather focuses on the journey itself. At its core lies the question and search for what this garden may entail, as such it is the path taken and those to come that define the contents.

On a seemingly intangible and transient plane we find a place of growth. A place of the mind, the spirit as well as the body. Challenging many aspects of the modern world and the ever increasing desire for globalization & progress, the garden comes into being through personal choices and habits. The act of consciously pacing ourselves differently, contrasting the tendencies of instant gratification & consumerism, allows for us to connect and show attentiveness towards our environment and gain a better understanding of what we take in. By doing so we become susceptible to the garden and its fruits which lay waiting at the periphery of our modern reality.

The garden of my existence is based on organic seeds that I´ve collected myself by the fruits that I ate.
It is open to everyone who is curious and wishes to join in. Each participant receives a postcard with instructions and a small package containing one seed. As the seed slowly grows into a full size plant when properly cared for, and through the relationship maintained with your plant, a part of the garden may reveal itself over time.

With the continued spreading of seeds amongst new participants and a variety of locations the project transcends boundaries or duration. As a participant you are kindly requested to forward anything you deem noteworthy about the process in a way you see fit!
If you wish to contribute in the project and receive a postcard, please send me your name and address. You can do so here.
Your data will be used exclusively for this one time participation and will be deleted afterwards.