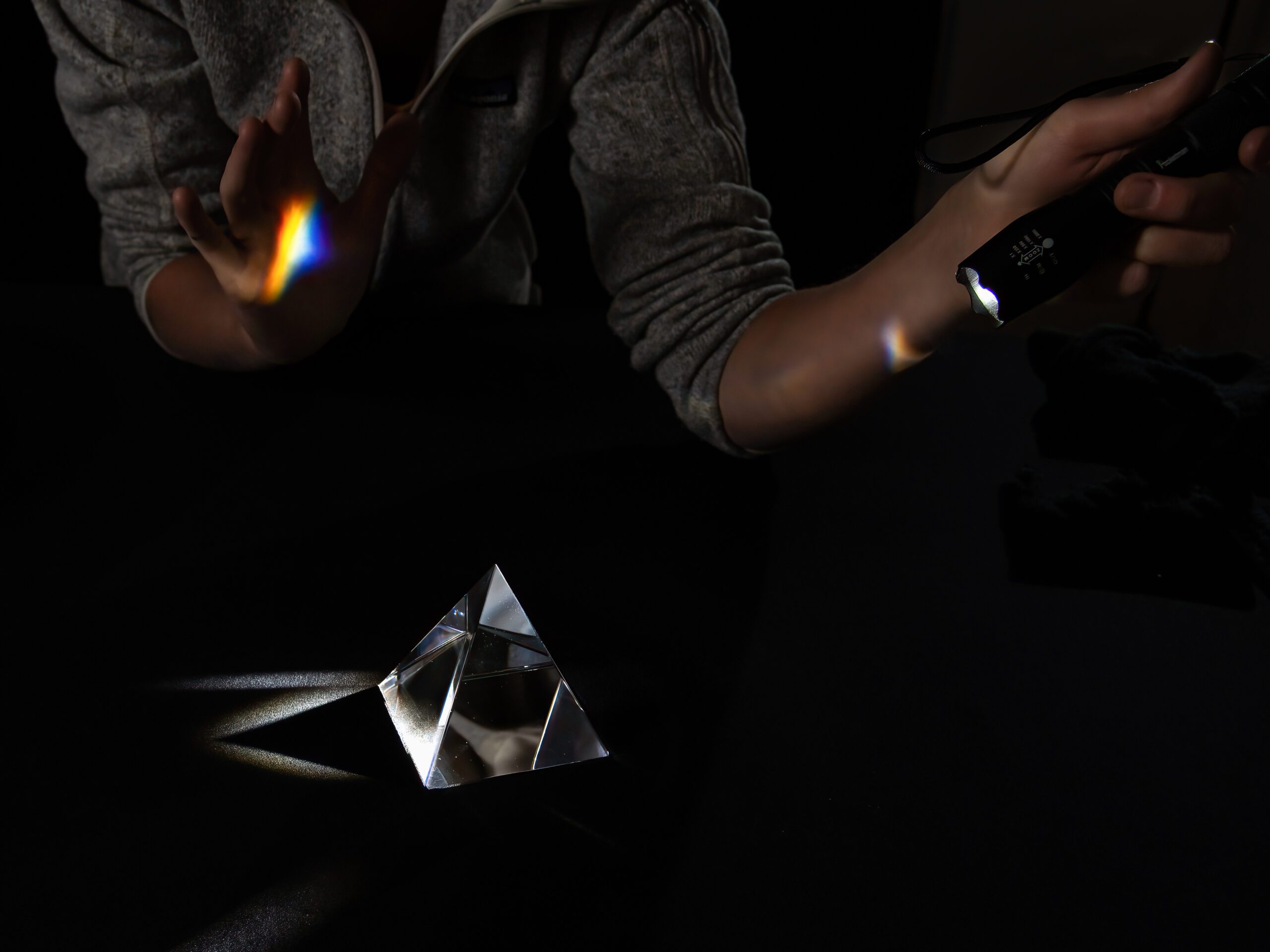 Detail, "Rainbow Station", variable dimensions, 2022 
Gromoll's first solo exhibition The Unseen Sun celebrated the phenomenon of light with various natural appearances. Through interactive installations a magical and enriching experience unfolds on a scientific as well as spiritual plane. For Gromoll personally the exhibition felt as a reflection on herself, as well as of all physical beings, and thus can also be seen as a radiating self portrait of essence.
Exhibition Text & Work Description
Special Thanks to Key-Doek zeilmakerij!